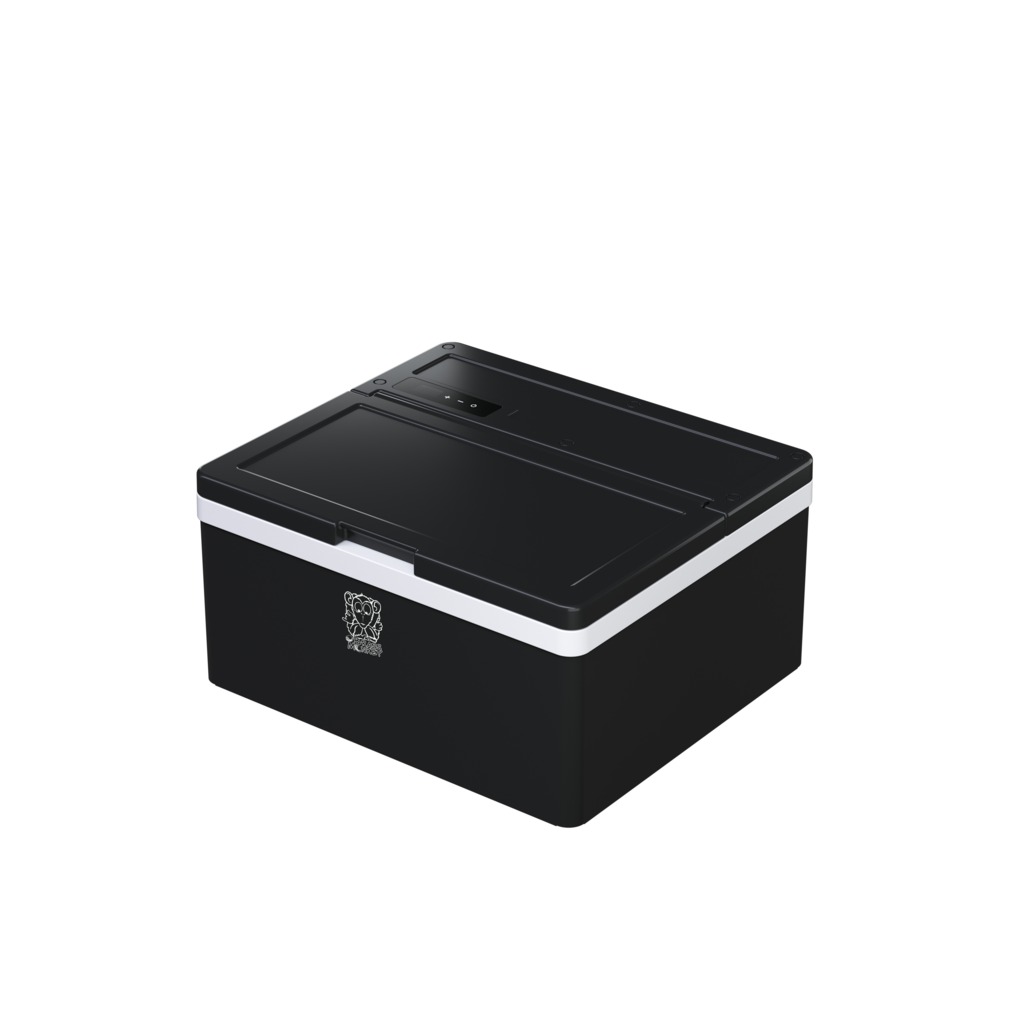 22 Litre Truck Fridge or Freezer, Compressor Refrigerator
#GH1610
Was $489.00
Now $429.00!

ADD TO CART

This product is in stock and ready for order
Details
This compact compressor type fridge freezer is designed to fit a truck's centre console and has a generous 22 litre capacity to keep drinks and food ice cold for the whole journey, without the need for costly and messy ice. It is suitable for 12V or 24V systems and features a three-stage low-battery cutout to prevent damage to your battery from over-discharge. Other features include digital temperature controls, a reliable compressor, low noise, and low energy consumption. Thanks to the high density foam insulation, the fridge can provide temperatures down to -20°C. Supplied with a DC power lead.
• 22L
• High efficiency
• 12/24VDC power
• Battery protection
Colour : Black
Sub-section colour : White
Continuous Power : 45.0W
Length : 500.0mm
Width : 250.0mm
Height : 435.0mm
Weight : 11.0kg
Volume Internal : 22.0l
Required Voltage : 12.0V, 24.0V
Current Draw : 3.75A, 1.9A
Lead Included : true
Device type : Portable refrigerator
Fridge internal capacity : 22.0l
Functions : Refrigerator, Freezer
External Material : Metal
Temperature setting range : -20.000000°C, 20.0°C
Refrigerant / Thermal Device : R134a
PRICE MAY VARY BETWEEN T.M AND MY WEBSITE.
RELATED PRODUCTS