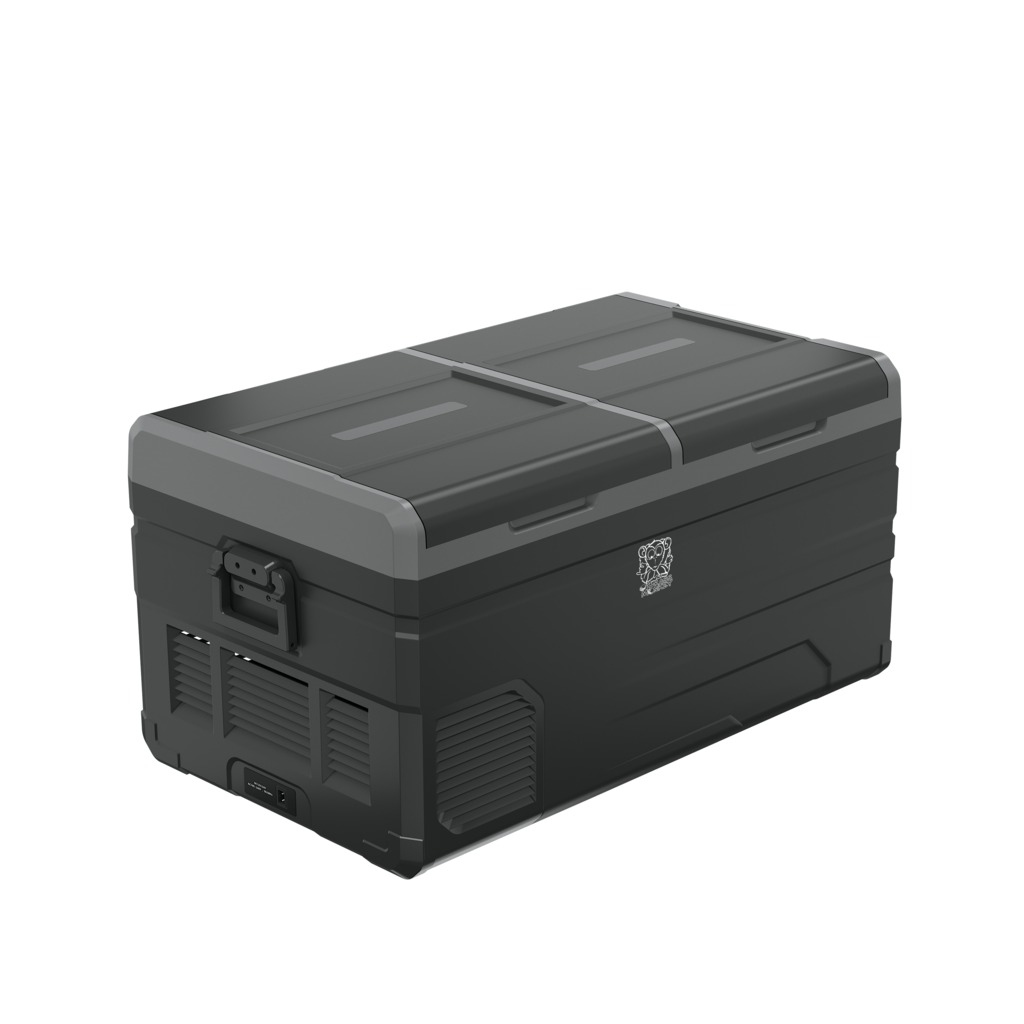 95L Dual Zone Fridge / Freezer 12v 24v , Refrigerator
#GH1682
Was $1288.00
Now $1238.00!

ADD TO CART

This product is in stock and ready for order
Details
Affordable alternative Brass Monkey  95 Litre Compressor Fridge / Free
Finished in a sleek, durable plastic case, it's the perfect companion to any trip. This fridge can be monitored and controlled by the Brass Monkeys App, available for iOS and Android. You will be very pleased with this fridge, designed for many years of service, and backed by a three year warranty. 
• 95L

• High efficiency

• 12/24VDC power

• 240V mains adaptor included

• Battery protection
Colour : Black
Sub-section colour : Grey
Continuous Power : 60.0W
Length : 896.0mm
Width : 528.0mm
Depth : 465.0mm
PSU Powers : Main Product
DC Plugpack Voltage : 12.0V, 12.0V
Required Voltage : 12.0V, 24.0V
Current Draw : 5.0A, 5.0A
Lead Included : true
Device type : Portable refrigerator
Fridge internal capacity : 95.0l
Functions : Refrigerator
External Material : Plastic
Temperature setting range : -20.000000°C, 20.0°C
Supports power modes : DC, AC (Via power adaptor)
Refrigerant / Thermal Device : R134a

Price may vary from TM to my Website
RELATED PRODUCTS