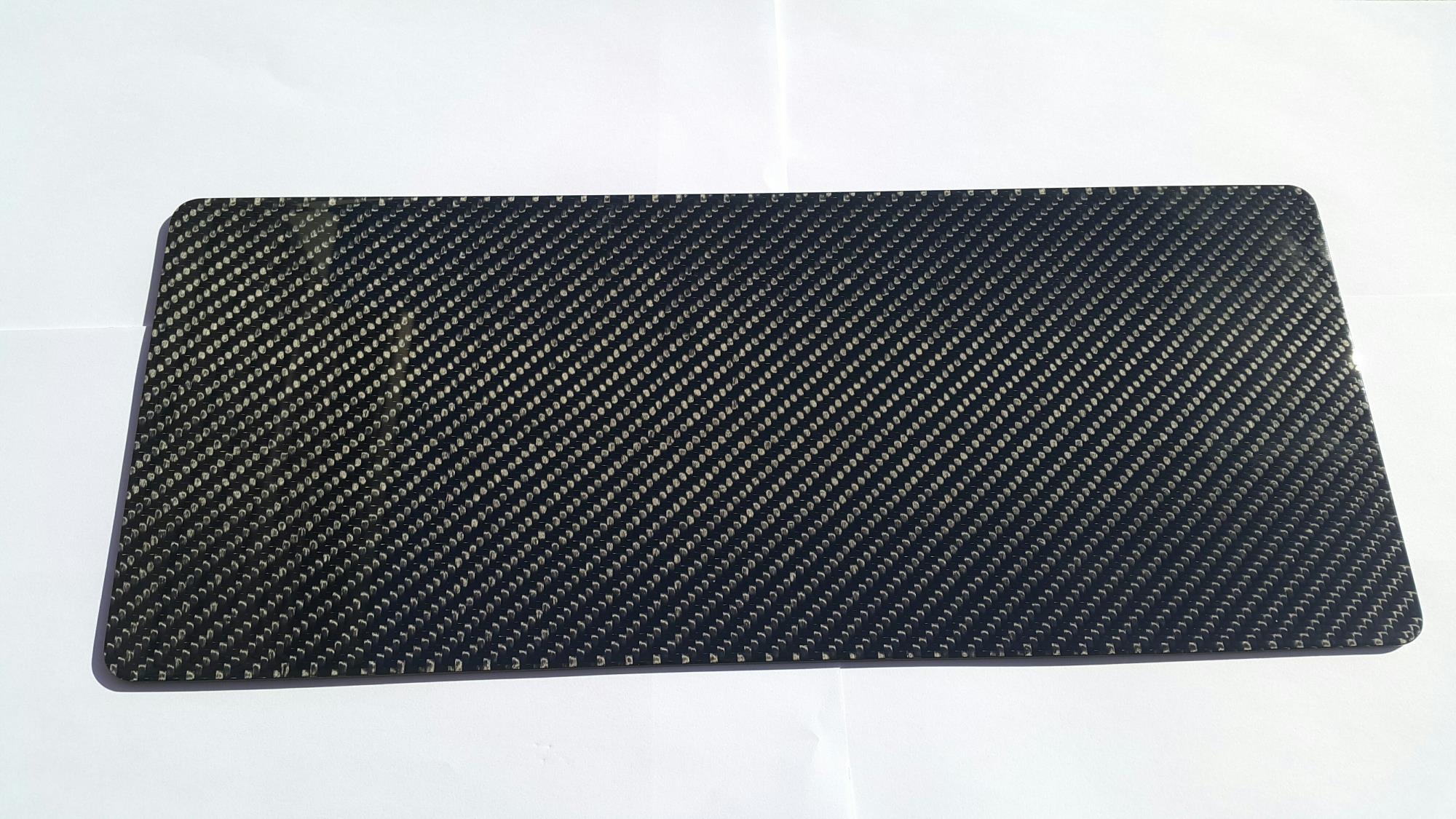 Carbon Fibre Dash Board / Panel, 375 x 155 x 2mm
#CARBONDASH1
Only $240.00

ADD TO CART
Details
Custom Dash Board/ Dash Panel to mount  your Boating Instruments.
Achieve the Super Yatch Finish on a Dinghy  budget!
This dash comes  professionally Gloss Laquered with a lovely clear finish.
Ready for you to cut out the spaces, for your instrument cluster to be mounted.
Measures 375 x 155 x 2mm

THIS IS A GENUINE CARBON FIBRE DASH BOARD,MADE FROM HIGH QUALITY MARINE GRADE PREPREG CARBON FIBRE MANUFACTURED HERE IN NEW ZEALAND

I can possibly make to your own dimension with a few weeks lead time. Please ask for a quote :)

NOTE: I CANNOT WARRANTY  ANY BREAKAGES CAUSED BY INCORRECT CUTTING OF THE INSTRUMENT HOLES.  The cut outs must be via abrasive  methods ie Angle grinder, with fine cutting blade, not a Jigsaw with large teeth, this may shatter the carbon fibre.
***BUY KIWI MADE********
RELATED PRODUCTS