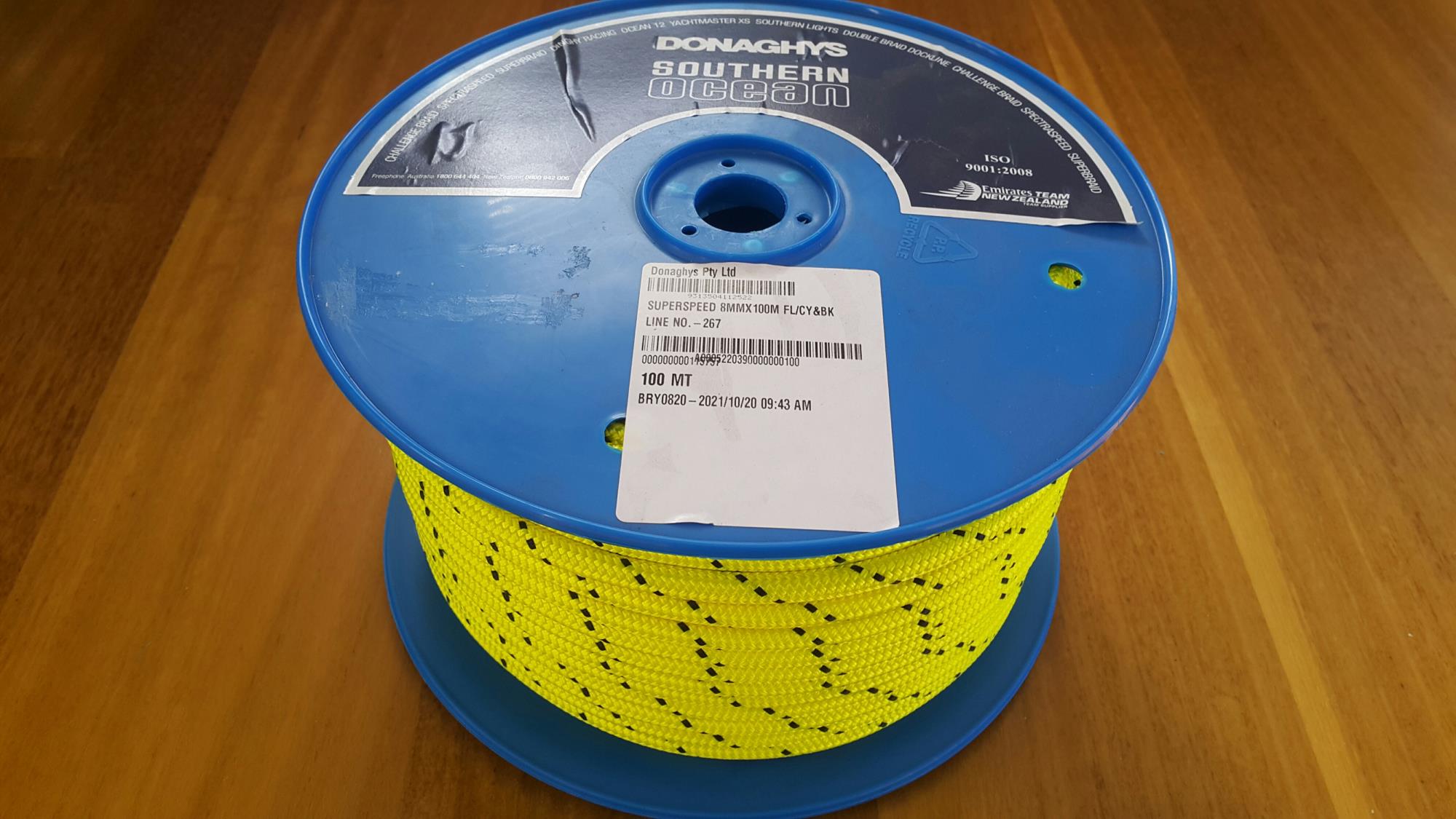 SPECTRA Rope 8mm YELLOW Donaghys, Top Quality
#RBY0820
Only $69.00

ADD TO CART

This product is in stock and ready for order
Details
Quality, 8mm, Spectra, made by Donaghys.

PRICE IS FOR 10 METRES

I can cut to your requirements

COLURWAY : FLOURO YELLOW with Black Fleck

Ideal for halyards as there is virtually no stretch.

Breaking load 3200kg, Safe working load 2560kg.

Photo is file pic only.  Auction is only for 10m , more available if required.
RELATED PRODUCTS