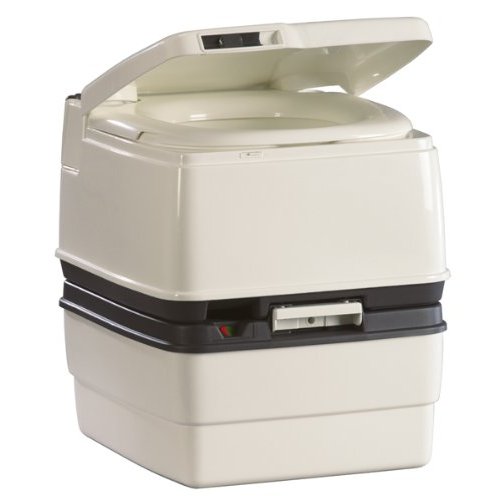 PORTA POTTIE 465 ELECTRIC Marine Portable Toilet
#286
Only $276.00

ADD TO CART
Details
Top of the range Thetford Porta Pottie, with electic flush.


Simple electric flush System powered by AA batteries



Intermediate Size with Large Capacity.


This durable toilet is easy to use and clean.

Piston pump for flushing fresh water to clean bowl

Removable seat and cover for easy cleaning

Sealed valve keeps odors in holding tank

Easy-to-read Level Indicator tells when it's time to empty

Locking lid prevents spills


DIMENSIONS

High Profile Capacities

A 16-1/2" : 41.9 cm Fresh Water: 4.0 gal: 15L



B 16-1/2" : 41.9 cm Waste Tank: 5.5 gal: 21L



C 15" : 38.1 cm



Please note the key features of this model, are the luxury electric flush operation system rather than the bellow system and the tank quantity guage.
RELATED PRODUCTS