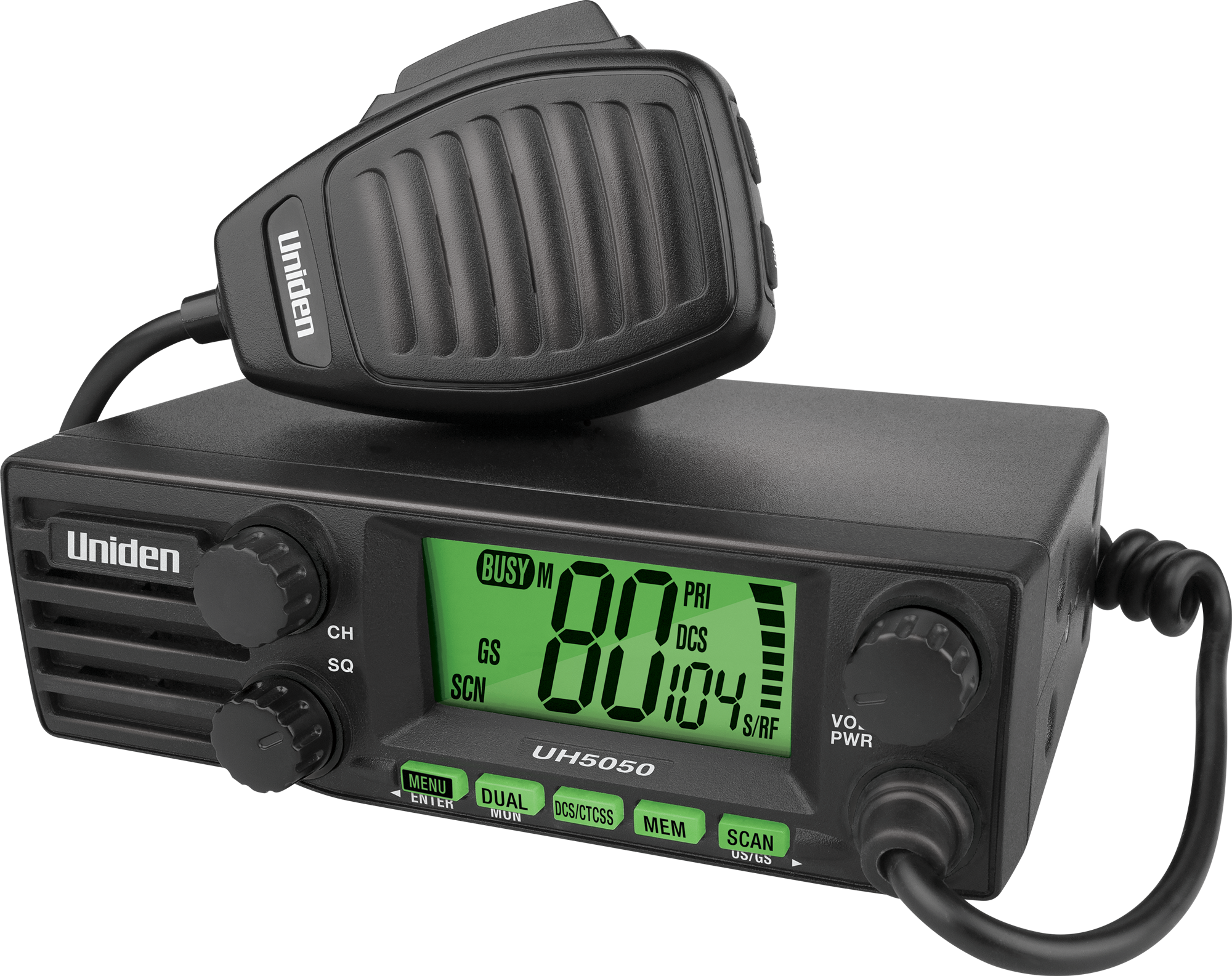 UNIDEN UH5050 Compact UHF CB Radio
#UH5050
Only $347.00

ADD TO CART

This product is in stock and ready for order
Details
New Zealand conditions, the UH50450is a highly engineered UHF CB Mobile radio with 80 channels and 5W transmission power. The durable and compact design combined with 80 UHF Narrowband channels ensures the UH5050 is a reliable and ideal mobile radio for truck, 4WD and caravan drivers.
Key Features 
- 80 UHF Narrowband Channels*
- DIN Size with short chassis
- 60 User Programmable RX Channels
- Large LCD Display with 2 Colour LCD/Keypad Backlit Options
- Front Mounted Speaker
- 5 Watt transmission TX Output
- Built-In AVS Circuitry
- Range Extender (Duplex) Capabilities
- Signal Strength and RF Power (S/RF) Meter
- Instant Channel Programming and Recall
- Group Scan
- Open Scan
- Dual Watch
- Busy Channel Lock-out Function
- Roger Beep Function On/Off
- Calling Tone Function
- CTCSS (Continuous Tone Coded Squelch System) and DCS (Digital Coded Squelch) Codes
- One Touch Instant Channel Recalling
- Analog Squelch
- External Speaker Jack
- External MIC Jack (Rear)
- +12V to +24V DC Power Input
- DIN Mount Sleeve and Removable Bracket


*Please note CH 22 & 23 are used for telemetry and telecommand applications, voice communications are not permitted on these channels and transmission is inhibited. CH 61, 62 & 63 are for future use and are received only channels.

RELATED PRODUCTS