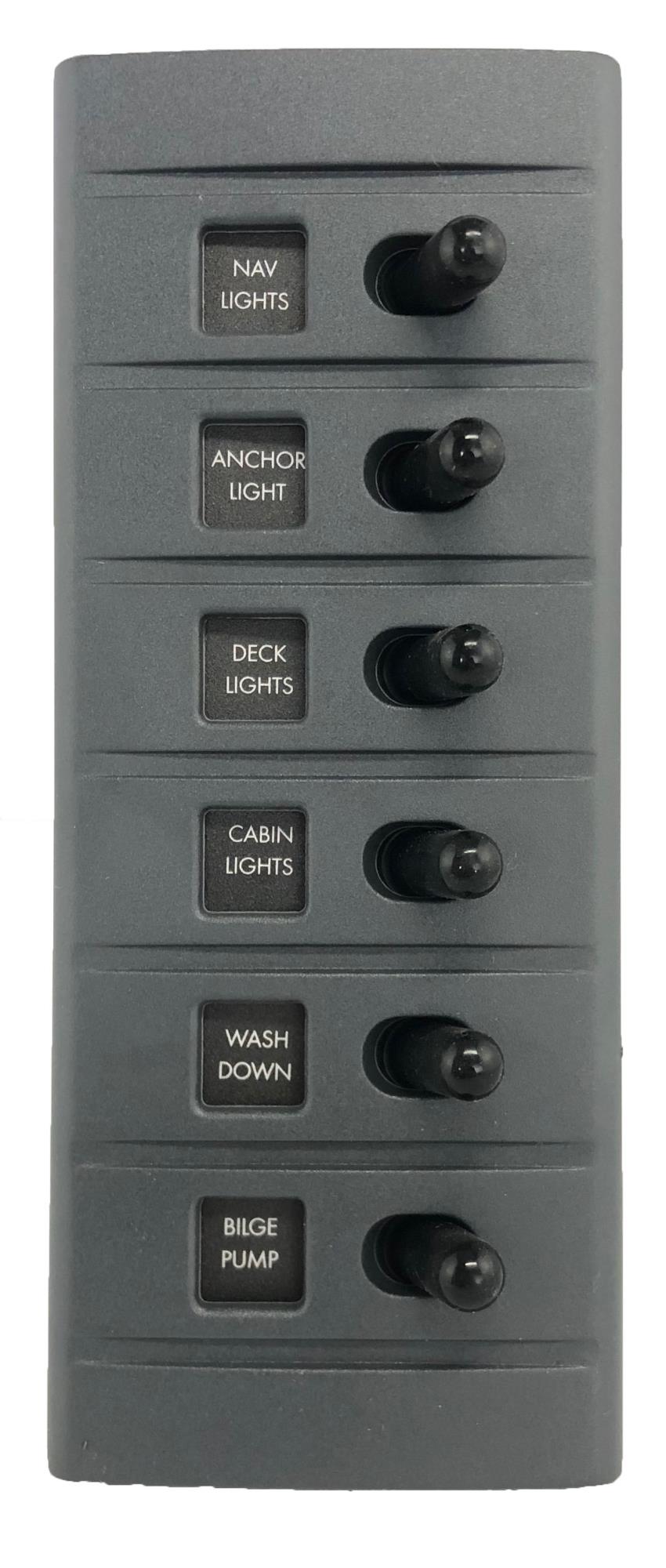 CONNEX SWITCH PANEL, 6 WAY, 12V ,WATER PROOF, Made in NZ , TOP Quality
#SP61M
Was $119.00
Now $115.00!

ADD TO CART

Limited stock remaining. Order now before it runs out!
Details
Top Quality CONNEX ,6 WAY, 12 Volt, Water Proof  SWITCH PANEL.  SP61M
MADE IN NEW ZEALAND , Support Kiwi Made.
Slim design, Back lit, and most importantly the fuses are serviceable  by taking  off front cover off. (No need to remove panel to replace fuse)

Features:

Soft Green Backlights for the labels to show Switch function
Red LED light indicates switch is ON, and also if fuse blown
One piece back plate and rubber switch boots ensure waterproof.
Switch rated to 15amps (12Volt)
Self Adhesive Label Set Detailing Various Functions

• Waterproof to IP65 
CE and RoHS


Dimensions:

68mm Across , 165MM Down






RELATED PRODUCTS