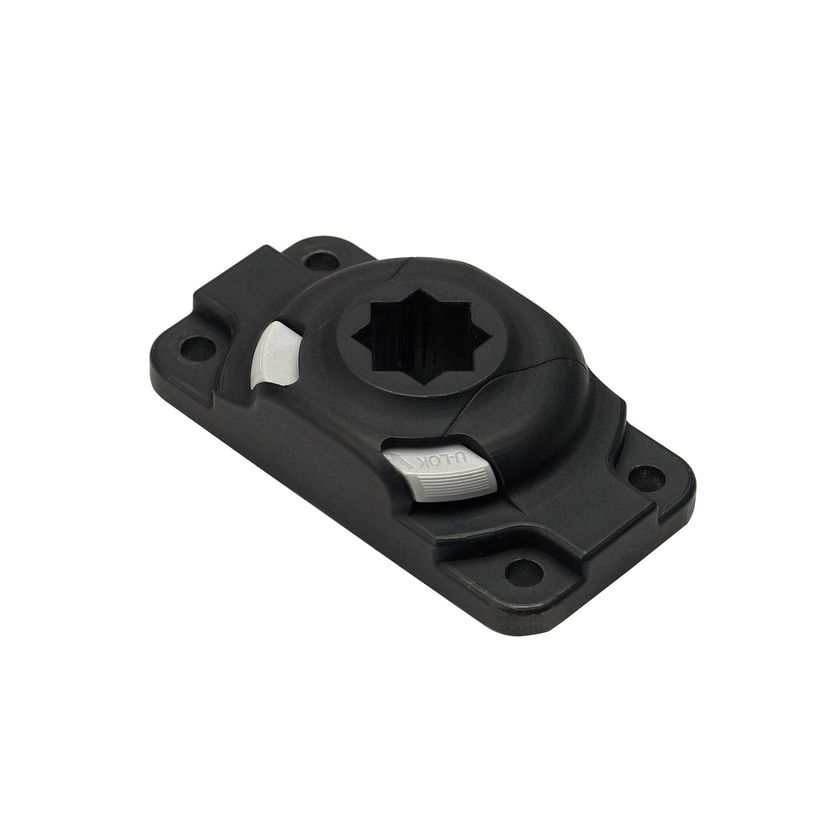 RAILBLAZA, StarPort HD Top Quality *NZ MADE** Black
#STARPORTHD
Only $16.00

ADD TO CART

Limited stock remaining. Order now before it runs out!
Details
Top Quality Railblaza Star Port HD deck mount, which can accept a range of Railblazer Holders.

Made to fit the base of Scotty, RAM, Cannon, Fish-on and other mounts. Railblaza's new heavy duty StarPort is a versatile, low profile mount that fits into new and existing recesses. It can be used with any of Railblaza's original accessories and comes with the popular Railblaza locking slide. It can also be centrally mounted on many popular track systems, with the added versatility of tool-free adjustment.

Heavy duty mount
For use where heavy items are to be mounted
Construction: StartPort HD - AES (Acrylonitrile Ethylene Styrene), Lock Slide - Polycarbonate
Do not use with petroleum based lubricants
RELATED PRODUCTS