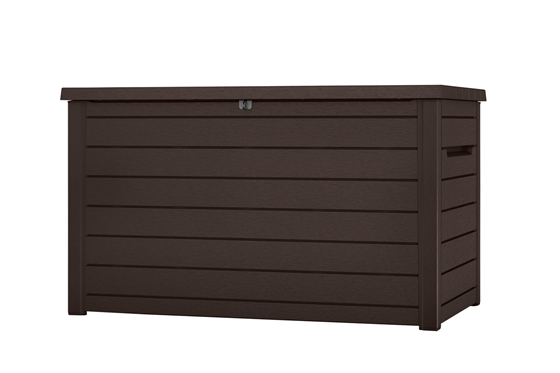 KETER ONTARIO Outdoor STORAGE BOX, WATERPROOF, 870 Litre Capacity MASSIVE!!!
#17204488
Only $510.00

ADD TO CART

This product is in stock and ready for order
Details
Solve all your storage issues with this massive Keter Brand, Ontario, Jumbo outdoor storage box.

Impress the neighbours with this classy storage solution that looks straight out of the pages of House and Garden Magazine.

Fully waterproof, with two gas struts to hold lid open, when required. Absolute Quality and made in Israel, from very sturdy moulded plastic panels, with a wood grain look.

Ideal for storing all manner of items, from all your sailing gear through to sports equipment, shoes, garden and pool equipment. Also ideal for your camping gear.

Dimensions External: 147cm L x 86 cm h x 83 cm w
Internal: 134cm L x 78cm h x 72.5 cm w

Capacity, a massive 870 litres.

Will not Rust,Dent or Peel.

Keeps Contents Dry and Ventilated.

Comes unassembled but to put together, with step by step instructions.

YOUR PERFECT OUTDOOR STORAGE SOLUTION!!

Colour:  Anthracite (DARK BOWNY GREY), Mark II Model.
RELATED PRODUCTS